Pastor Jeremy Johnson - pastorjeremy@frontier.com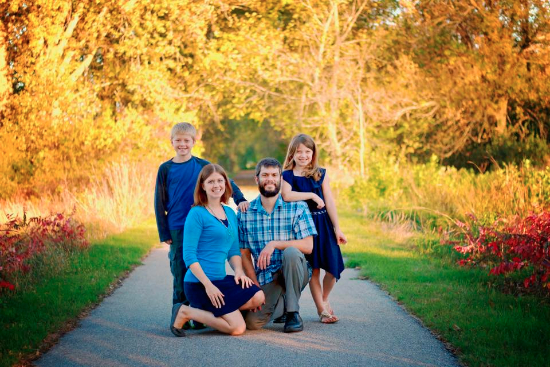 Greetings from Pastor Jeremy!
I have been the pastor at Little Cedar and Marshall Lutheran Churches since June of 2013. My wife Sandy and I have two children. Micah is twelve and Liliana is ten. Sandy and I both grew up in the small town of Upsala in central Minnesota. We are high school sweethearts and attended University of Minnesota – Duluth for college. My degree is in Biology and Sandy's is in Elementary Education. We worked together as youth directors during college, bought a home, and began a family in Duluth. I was a bookkeeper and administrative assistant for a homebuilder and Sandy was the Director of Youth and Family Ministry at Lutheran Church of the Good Shepherd in Duluth. In response to my call to ministry, we left our life in Duluth and moved to Wartburg Seminary in Dubuque, IA. We spent a year in Beloit, WI for internship and are now excited to be serving in Adams, MN!
In my spare time, I enjoy tinkering with our home, reading, biking, and jogging. My family is very important to me and I love spending time with them. Sandy is the third grade teacher at Sacred Heart School. She loves children and enjoys cooking, staying active, reading, sewing, and organizing things. Micah is our sweet cautious child. He loves technology and video games, and is always up for playing basketball, and baseball. One of his favorite school activities is Vex Robotics. Liliana is our little princess. She loves anything pink and sparkly, is spunky and full of spirit, and is always on the move, very curious, loves to dance, and always has some sort of crafting plans in the works.
Our family enjoys spending time together going to parks, zoos, the library, swimming, and just about any adventure. We are blessed to be a part of Adams! Growing up in a small town, we appreciate the charm of a small town. You will frequently find us around town enjoying this community!
Blessings,
Pr. Jeremy, Sandy, Micah, and Liliana